Toronto Pet Behaviour

Management Clinic
Animal behaviour includes a wide range of different reactions. Factors such as inheritance, early life education, environment, and animal's physiological state and natural stimuli play a significant role in behaviour formation. Different behaviours indicate how the animal communicates with its surrounding environment.
These behaviours may be undesirable for humans and animals, whether automatic or acquired. Some of them, such as aggressive behaviour, may be very dangerous and cause injury and damage to humans and other animals.
Behavioural disorder in pets may signify a pathological problem or an intuitive and natural behaviour that is inappropriate, untimely and extreme. On the other hand, the tolerance threshold of animal owners for a specific behaviour is different. For some, tolerating a behavioural disorder is a simple matter, while others consider the same behaviour to be destructive and unacceptable.
In all cases of behavioural disorders, you must carefully examine the animal in terms of physical health. It would be best if you first considered the cause of unwanted behaviour to treat behavioural problems. Sometimes it is possible that what is not desired by humans is a natural behaviour that has turned into an unbearable situation due to the animal owner's ignorance.
If you need help managing your pet's behaviour, contact the Toronto North Animal Hospital and take advantage of its expert advice.
Toronto Dog Behavior Management clinic
Request a Consultation NOW!
223 Sheppard Ave W
North York, ON M2N 1N2, Canada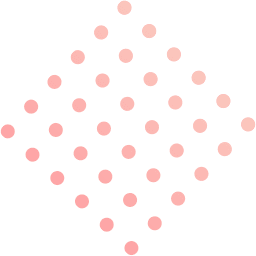 We are working for
the community
Why Choose Us
Everything Your pet
needs in one place
Feedback From Others
What Our

Clients Say
Dr. T is the kindest vet I have seen. He has a true love for pets. He did a check up for my puppy and did all vaccinations needed. My wife and I just got our very first pet and we are very inexperienced. He patiently explained everything to us including things we should do and know and things we should be concerned about. Best hospital ever. We and our pet received his full attention and care. We definitely go back and definitely recommend to others.
I'm thrilled to be working at the North Toronto Animal Hospital with Dr. Tamjidi. Because my dog suffers from allergies, I brought him with me. Despite the fact that their schedule was completely booked, I contacted to schedule an appointment there. Accept me after office hours and wait for me to fix my problem owing to my dog's poor health. It means a lot to me that he cares about his patients. Thanks to the doctor once more.
The staff and dr Tmjidi were so nice and gentle with my puppies ..They took such good care of them and gave me a full explanation of their medical condition. I wish I took them there a long time ago and honestly had a great experience and super happy I found this clinic. Thanks again!
At Toronto North Animal Hospital, we work around the clock to provide the best services to our dear clients. Our love for animals drives us to do our best. We're not afraid to roll on the floor with a puppy, and we love the kitties that greet us daily. With initiative, positivity and sincerity, we strive to bridge the gap between humans and pets and focus on their health to establish a better and stronger relationship because we consider animals family members.